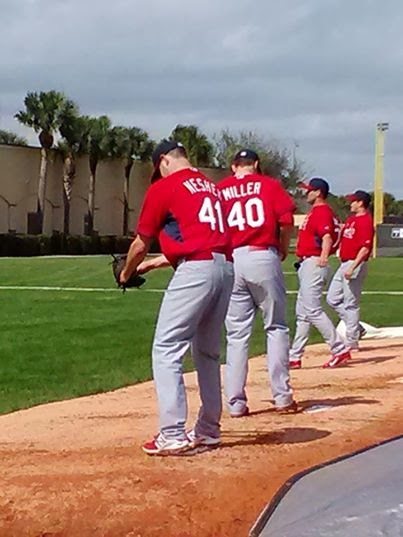 Even before the season started, Pat Neshek is making a difference for the St. Louis Cardinals.
I'd think that guys scrapping to make the 25-man roster would be so wrapped up in their own challenges they wouldn't make a peep in Florida.
Imagine. A current major leaguer as a fellow collector, telling teammates that not every adult who sends fan mail is an evil dealer plotting to sell autographs for millions on the black market?
I loved seeing a picture on his Facebook page. Pat's wife was surprised to see the pitcher in uniform without his trademark high socks for the first time in 10 years.
They both appreciate every moment. Every fan and collector.
Who couldn't cheer for someone like that?