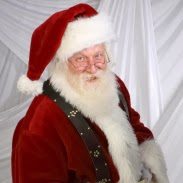 Let them empower you!
Huh?
Too many loved ones will think, "What's an autograph, and how do I get the one he wants most?"
Tell the non-collectors who want to buy you a December present what you really want — ways to take your collection to a new level!
Here's two basics no collector should be without:
1.
The 2014 Baseball Address Lis
t — Address king
Harvey Meiselman
starts shipping in January. Tell the gift givers this is worth waiting for. Home addresses of everyone who debuted from 1930 through 2013? Swoop on this, Santa!
2. A www.sportscollectors.net membership — Members post good and bad (invalid) addresses. Imagine getting detailed notes of someone's signing habits for the last 15 years. A forum gives you access to many of the top collectors in the hobby. I get my hobby questions answered immediately. All for $14.99 for one year.
Are there gift options for $10 or less? Oh, yeah!
1. Stamps: Love those FOREVERs.
2. Basics: Paper, envelopes, pens. Don't forget return address labels.
They don't have to attend a hobby show or learn a foreign language to get you something that you'll love throughout 2014.
Readers: what would be your best gift suggestions or requests? And, what's been the best hobby-related gift you've ever received?