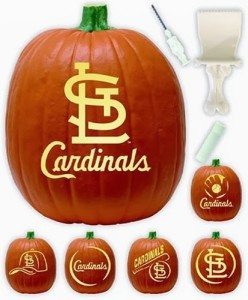 Why collect autographed baseballs?
These would hold more autographs.
The Post-Dispatch store sold a
carving kit for $12.95.
Expect treats, not tricks, for your hobby this post-season.
In 40 years of writing to former players, I've found:
During the season, some retirees try to forget baseball. They feel their summer with travel and outdoor activities like golf or fishing.
Come the World Series, they start missing baseball. Your letter makes them feel young again.
Watch your mailbox fill up like a kid's treat bag this year. I can't wait!