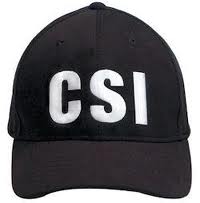 "But he didn't answer any questions…"
I've seen more than one collector respond this way. They worked to ask a thoughtful question, but just got an autograph in their reply. Pitcher Dick Woodson was a past example for me.
I'd call this mystery-solving "CCSI" — Collector Crime Scene Investigation.
Most collectors think the former player didn't want to answer questions.
Or, he wasn't capable.
Last week, I speculated on cup-of-coffee players who consider their careers riddled with painful memories.
Here's two other scenarios:
1. The person who responded is too old for a lengthy reply, and considers having someone else take dictation to be wrong. CEOs do it all the time. Nevertheless, many a trustworthy former player wants to send only a completely-authentic response, all from his own hand.
2. The more controversial possibility?
The former player was never a star student. Even in retirement, he'd rather face a 100 m.p.h. fastball than try to write a detailed note with proper grammar and spelling.
I've never posted actual scans of my replies for this reason. I'm not here to showcase someone's misspellings. I'm grateful for substance over style.
The moral? Do your best, but don't beat yourself up over your specific question.
Coming Tuesday: Pondering more hobby mysteries.