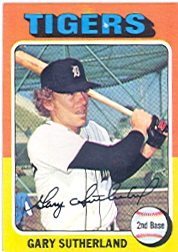 Do brothers have
similar autographs?
I heard it most recently from Dick Adams. A dream come true is one victory. Sharing that dream is sweeter still.
Someone who plays pro ball, then sees a brother achieve the same? That's TV movie stuff!
For this week, I've sought out members of baseball families, including:
Sal Bando (heard from Chris)
Bud Daley
Pete Daley
Marcel Lachemann
Rene Lachemann
Joe Keough
Marty Keough
Darrell Sutherland
Gary Sutherland
Pat Underwood
Coming Thursday: Collecting baseball autographs by mail…a beginner's guide.