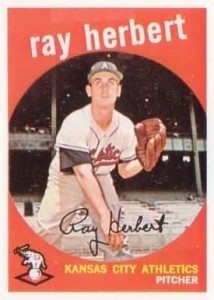 Why would I seek this sig?
Tune in tomorrow!
"Who should I write to next?"
Suddenly, I imagine Alex Trebek buzzing me out. "I'm sorry. The answer we were looking for was: Who are.."
I've taken to asking myself questions (in true JEOPARDY fashion!), trying to group former players into subsets. If all seven names have a common thread, writing the letters will be more fun. There will be unifying elements in all the letters.
Here's the seven names I contacted in the last week. See if you detect a theme in the bunch:
Chris Bando
Tom Bradley
Ray Herbert
Doug DeCinces
Alan Benes
David Nied
Ken Frailing
Ideas? I'll reveal the link I found in the collection tomorrow.