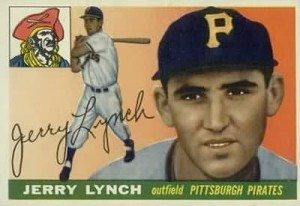 Jerry Lynch, active from 1954-66, is missing a statistic. His career numbers were impressive. After his retirement, Lynch's 18 career pinch-hit homers set a record. He racked up 19 pinch hits in 1960 and again in 1961, topping the National League yearly.
But how can you measure his candor, his insight?
I wanted to know the secret of his pinch-hitting success. What motivated him? Was there one wise coach, a teammate?
Lynch credited five sources of inspiration, all off the field.
He wrote:
"A wife and 4 kids."