The key to getting more responses revolves around writing better letters, right?
Maybe.
However, the world's best letter may never be seen. What makes your envelope special?
Imagine that you are a retired baseball player. Your wife helps you sort your fan mail. Will you be seeing all the envelopes in chronological order?
Not necessarily.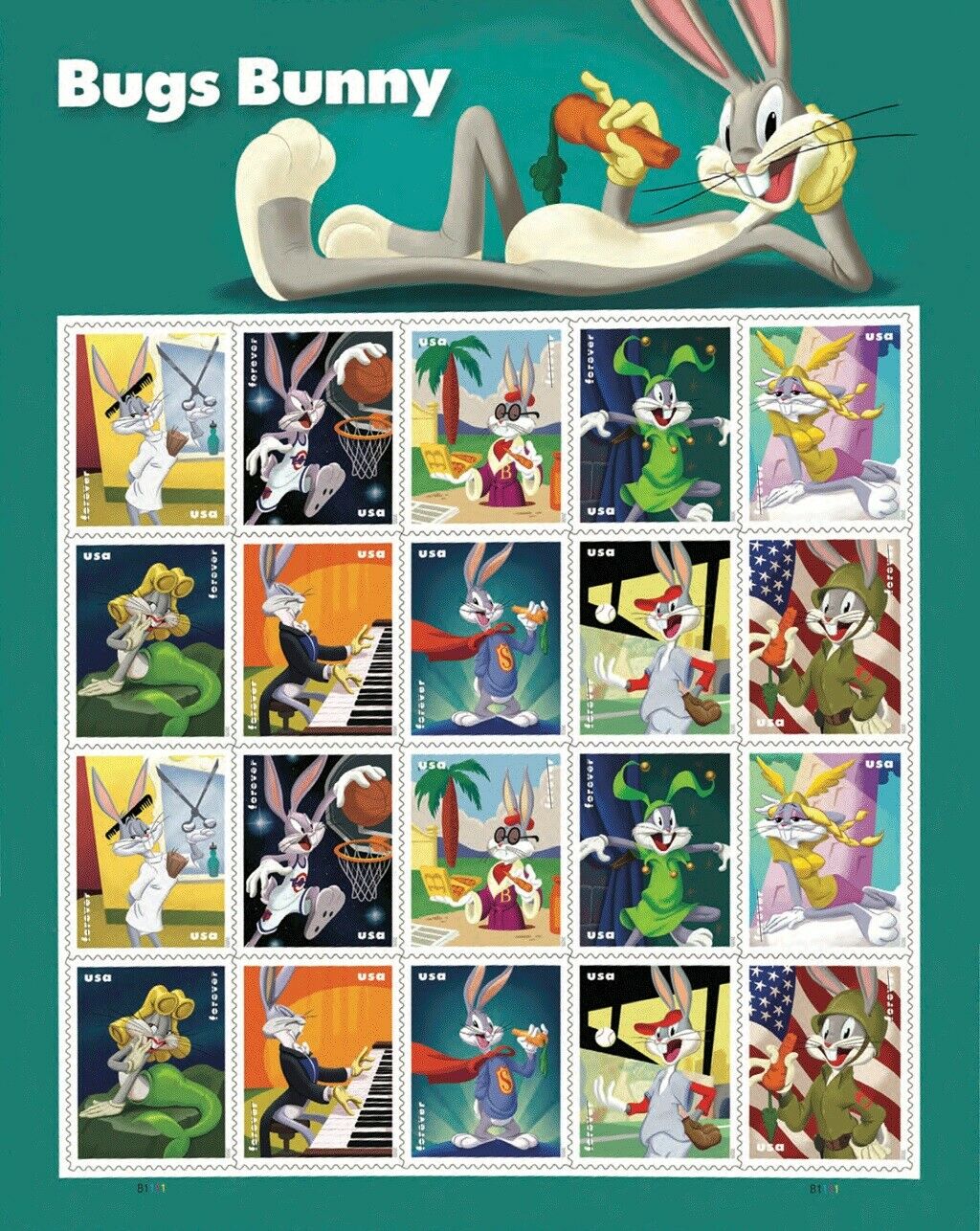 "Have you ever seen a stamp like this before?" she asks you. She passes you THAT envelope. You take turns studying the new commemorative. Then, that envelope gets opened first.
Stranger things have happened. Here's a recent commemorative that even gives a nod to baseball.
These 10 classic Bugs Bunny scenes reimagined by current Warner Bros. artists includes a shot from the 1946 short Baseball Bugs. In this cartoon, Bugs plays all nine positions in hopes of beating the Gashouse Gorillas.
Try something new. Try WHAT'S new. Or, what's up? Good luck TTM.