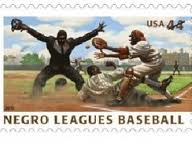 Note to USPS:
more baseball stamps
= MORE PROFIT!
Why does it seem that the official approval for U.S. stamp increases always get announced on a weekend?
The commission ruling on Friday (after Happy Hour?) was shared by sources like MSN on Sunday.
So the skittish decision makers can get a running headstart from possible protesters who don't hear until Monday morning?
A one-cent increase isn't that shocking. Even better, the USPS is doing one great move. There will be a FOREVER global stamp. Any country $1.10. I've seen the anguished looks postal counter workers flash when looking up the assorted rates to different countries. Plus, collector friends like Kohei Nirengi in Japan won't have to ponder what to do about the multi-year responses from America costing more on their SASEs.
Kohei mentioned that pitcher Larry Andersen got back to him this month after a mere seven years.
Getting back to the postal service: be proud and loud. I can't afford UPS or FedEx-ing former players. I'm not planning expecting retirees in their 80s and 90s to start e-mailing me. You're the only game in town, in my book.
Coming Wednesday: sometimes-signers TTM.