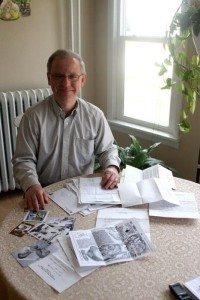 I confess. I like Bull Durham. I like "Crash" Davis. Whether it's
"Nuke" or Annie, Crash explains himself. He states his beliefs.
When the hometown newspaper showed interest in Baseball By The Letters, I hoped that I could be as persuasive. I want people to know all that's good about baseball. There are so many stories waiting to be told. Stories to be shared.
This was the resulting feature. I'm grateful to Greg Eckstrom, editor of the News-Republican for his fine coverage. I hope you like it, too.