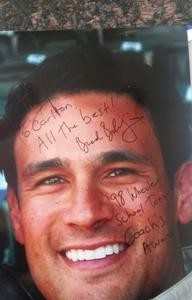 No called third strike. Brad Balukjian went down swinging.
However, was it really strike three?
The author gave a Hall of Fame effort trying to get a conversation from Carlton Fisk. That's an effort any collector or letter-writing researcher can find inspiration from.
Mr. Fisk, give Mr. Wax Pack a chance!
This adventure keeps getting epic-er and epic-er.