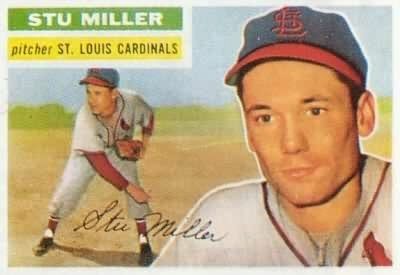 You could read every letter of his autograph!
I missed out on Stu Miller.
The former pitcher died last week at age 87.
I looked him up on the ever-amazing www.sportscollectors.net. He had signed 355 of 362 requests. Collectors had replies as recent as Dec. 31 from Miller.
I noticed that he used was signing for pay back in 2002, getting $8 for signatures. Somehow, that agreement was short-lived…giving collectors a second chance with this autograph dynamo.
No idea why I wasn't one of the replies.
Let's hope heaven's winds don't knock him off that mound!