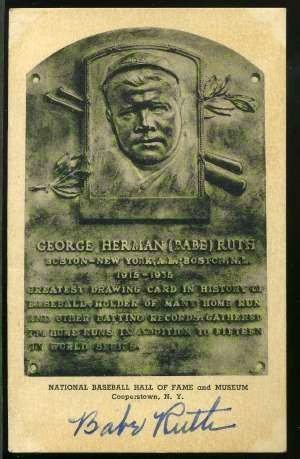 The www.antiquetrader.com
site documented this selling
for more than $62,000 in a
2008 auction. Ruth's daughter
makes it sound like there may be
many autographs still out there
from her famous father.
It might be easy to be low on hope right now.
No regularly-scheduled games through Wednesday.
Plus, it's Monday.
Well, I spotted this happy comment from
CBS News
this weekend. Babe Ruth's daughter claims that he never refused an autograph request. Drivers, start your imaginations!
Let's hope the second half of this season finds more Babe-like behavior with our requests.