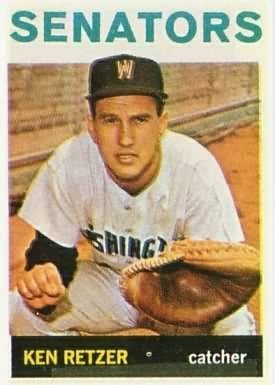 I'm a fan of "On the Road With Steve Hartman."
On the most recent CBS SUNDAY MORNING, he profiled
a retired salesman
with a hobby of phoning people on their birthday every year, just to wish them well. He doesn't know many of them personally. Nevertheless, if he finds out when someone's birthday is, he jots it down. BRIIING!
I remembered catcher
Ken Retzer
, looking up my phone number from my return address label in 2010. I don't think I sent him the greatest letter in history. However, he's a fellow fan. No sales pitch. Just someone who was part of baseball history willing to share. He was someone grateful that someone still cared about the era he played in.
How many collectors and fans have gotten the same greeting? It's time for Steve Hartman to head to Las Vegas to catch Retzer in action. Maybe Ken will give the reporter a call?!?