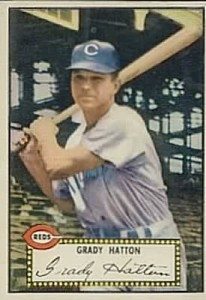 Autographs can appear when
you least expect them!

they aren't the LA of Anaheim variety!
The late Grady Hatton's devotion to autographs brings up a good point.
Tug McGraw shouted, "You Gotta Believe!" When someone gets a signature, the postmark may just confuse things. These doubts arise occasionally on www.sportscollectors.net with a "How could he have signed that? He died last week!"
It's possible to receive an autograph from someone deceased. Sometimes, next of kin will find unmailed responses. Collectors don't always get notes of explanation with their bonuses.
Don't assume you have a forgery, just because you've read the signer's obituary.
GHOST-signed?