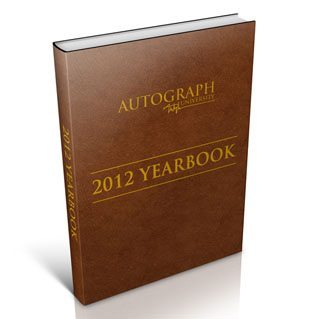 I took the day off to celebrate my wonderful wife's birthday Monday.
When it comes to gifts, one of the best I've gotten lately came from Matt Ray.
I first told you about his amazing "Autograph U" blog back in 2010. Well, he's still rocking the hobby. As many autograph collectors are stuck on all they're getting, here's a guy intent on GIVING.
He published FREE for everyone "The Autograph University 2012 Yearbook." I'm proud to be one of the featured collectors.
Check out his yearbook now. He's sharing this quality e-publication. The stories are about all kinds of autograph collectors, not just baseball. As you read, imagine where you'd fit in. Then, ask yourself two questions:
1. What kind of collector are you?
2. What kind of a collector would you like to be?