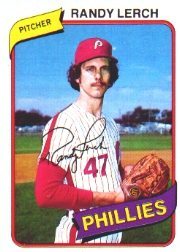 What happened to the 2011 Phillies?
I was sure this team would win it all this year. That's what prompted me to launch a mailing to nine past Phils. Although none of these men grabbed the headlines that the current crop of players garner, they're starring as TTM signers, according to the http://www.sportscollectors.net/ response board.
Former Phillies who're hearing from me include:
Ramon Aviles
Wes Chamberlain
Larry Christenson
Keith Hughes
Randy Lerch
Len Matuszek
Mike Rogodzinski
Eric Valent
George Vukovich
Instead of choosing a 10th Phillie alum, I wanted Dan Baker. The PA voice of the team since 1972, he's seen the team's highest highs and lowest lows.
Check out the excellent interview with Baker by Joe Vallee at http://www.philly2philly.com/.
Coming Friday: Don't miss this one. Tell your friends. Hall of Famer Bobby Doerr talks autographs!!!