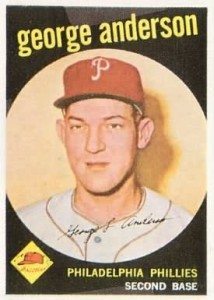 How many pre-Sparky autographs
did he sign?
The autograph collecting hobby has lost a superstar.
The late "Sparky" Anderson was more than a Hall of Famer. Until this summer of faltering health, he remained among the most patient of signers. Even then, his photocopied note of apology still contained a real "Sparky" signature.
The ever-amazing website http://www.sportscollectors.net/ noted a 96 percent success rate among TTM collectors. More than 2,000 successes were logged. Special requested inscriptions? No problem. It was obvious Sparky read and appreciated what fans wrote.
We don't have forever to reach our baseball heroes. Appreciate them while you can. All it takes is one letter.