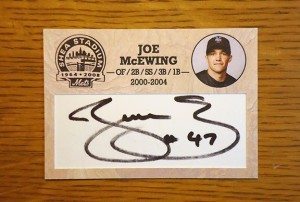 Lee Harmon wowed me in 2011 with his custom cards, his writing, blogging and his one-of-a-kind collection.
Although there is a "Mr. Met," Lee had to be "Mr. Met Collector." Plus, his insightful profiles of each Met who signs for him make his blog a must-see stop for any Met fans wishing for a different 2015 outcome.
You think you like the Mets? Check out Lee's devotion to the team in one of my favorite blog posts.